On this page, you will find basic information on all bilateral initiatives already undertaken under the Environment, Ecosystems and Climate Change program.
Fuel combustion and their influence on the air and the environment – bilateral cooperation of APOKS and Norsk Energi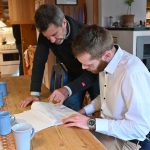 "The Norwegian grants and the "Trolltunga" call allowed us to establish bilateral relations with the Norwegian organization Norsk Energi. Only in a personal meeting can all aspects of the issue be discussed in detail. Norsk Energi's professionalism and brilliant attitude confirmed me in the right direction. Our four-day mission enabled us to discuss in detail the work and experience of both organizations, to learn the procedures for data evaluation and processing, to look at various applications that reduce the negative impact of human activity on air  quality and, above all, strengthen our bilateral relations. We greatly appreciate the opportunities and support we have received and I believe that we will be able to establish long-term cooperation between the two organizations, which will be beneficial for improving air quality in our country as well as in Norway."  (Walter Sodomka, director of APOKS)
More information about project: APOKS, z.s.
---
Stabilization and development of black grouse (Tetrao tetrix) in the Czech Republic based on the Norwegian knowledge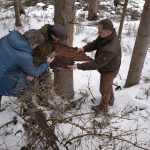 "Czech practitioners were shown the options of Black Grouse monitoring used in Norway. It is planned that Norwegian experiences will be used in the transformation of potentially suitable ecosystems in the Czech Republic. The initiative created materials for further project activities and cooperations which are desirable for both sides. These activities would be aimed at reintroduction, conservation, and management of Black Grouse in the Czech Republic and monitoring and management of Black Grouse in Norway. The publication activities in impacted journals are also the aim of future cooperation." (Ing. Rostislav Linda, Foresty and Game Management Research Institute, v.v.i.)
More information about project: Foresty and Game Management Research Institute, v.v.i.
Vegetation health monitoring under ongoing climate change using remote sensing: bilateral cooperation of Faculty of Environmental Sciences CULS Prague and NORCE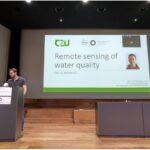 "We plane do cooperate with project partners in the future, we have found intersections in our scientific work. Common research interests were identified and possibilities of funding of common research were discussed. We plan to submit common project proposal to European project (Key Action 2 of Erasmus + Call)." (prof. Ing. Petr Sklenička Petr, CSc., Faculty of Environmental Sciences CULS Prague)
More information about project: Faculty of Environmental Sciences CULS Prague